Maggie Korte
Office Manager
Maggie was born in Paris, Texas but was raised in McKinney. She graduated with honors from the University of Kansas with a double Bachelors in Human Biology and French. She had the privilege of studying abroad in France, which helped her become proficient in the language. Maggie has been a Medical Assistant for over 3 years and enjoys caring for patients.
Maggie loves learning about the world through travel. In her spare time, she also enjoys learning through reading and watching documentaries.


Marisa
Staff Supervisor / Executive Medical Assistant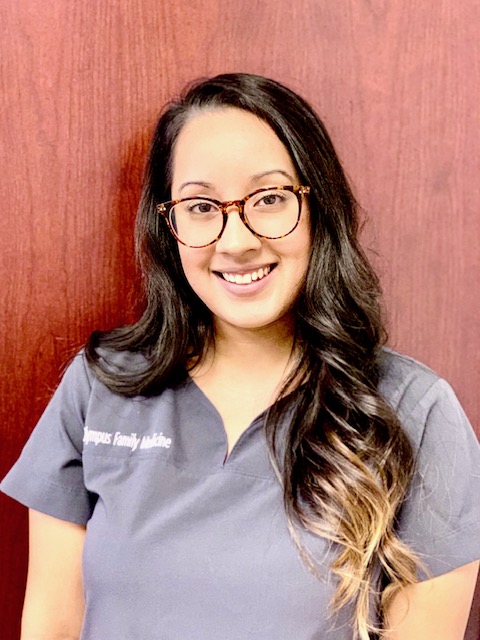 Marisa was born and raised in Plano, Texas and now resides in Allen with her two daughters. She graduated from the College of Healthcare Professionals as a Medical Assistant in 2014, and has been working at Olympus Family Medicine ever since. Marisa is dedicated to her occupation, and supports the clinic by functioning as the Chief Medical Assistant and Staff Supervisor. She is currently taking classes to further her education as a Registered Nurse.
For Marisa, triaging and caring for her patients is the highlight of her day, and she enjoys the meaningful connections that she has been able to establish over the years. Between her busy schedule of work, school, and being a mom, Marisa loves to spend time with her family by watching movies and attending family events.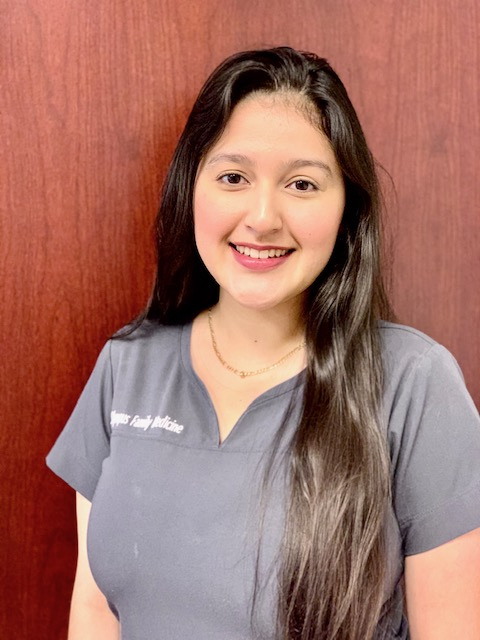 Diana is originally from Riverside, California, but spent most of her years in north Texas. She attended Medical Assistant school at the PCI Health Training Center. Diana was initially drawn to the Medical Assistant program because of her interest in science and medicine. She has been caring for patients since 2016. Her favorite part about working at Olympus Family Medicine is seeing the versatility of conditions that are treated in general medicine, and always being able to learn new things.
In her free time, Diana likes to play with her three cats (Apollo, Artemis, & Chata) and watch movies. She also enjoys the challenge of playing (and defeating) video games, reading, and going to concerts.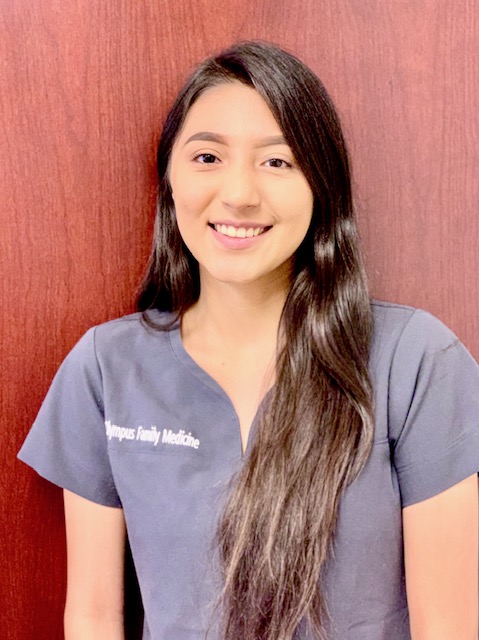 Dalila was born in Wildomar, California, but has resided in Texas since 2004. She currently lives in McKinney, where she stays busy by taking care of her fur-family, which includes her three cats: Anderson, Dimitri, and Gomer Pyle. Dalila attended the PCI Health Training Center, where she first began her training as a Medical Assistant. She enjoys learning about science and anatomy, and plans to return to school to obtain a degree in the healthcare field.
Dalila continues to love the ability that this occupation provides to form relationships with her patients, and work in a fast-paced medical environment. Some of her hobbies include spending time at her family ranch and playing with her cats.